Site Founded & Updated In Bristol, USA

SUBSCRIBE TO US!!! CLICK ON THE YOUTUBE & TWITCH LOGO BELOW!!!

CLICK ON A LOGO BELOW TO GO TO THE NEW SECTIONS OF OUR NEWS PAGE.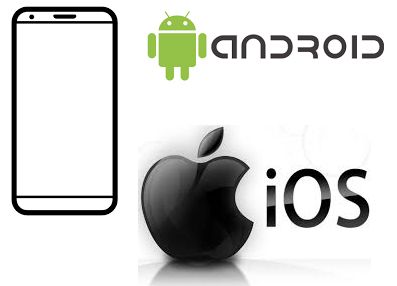 3/26/2017: GameStop to shutter 100+ stores.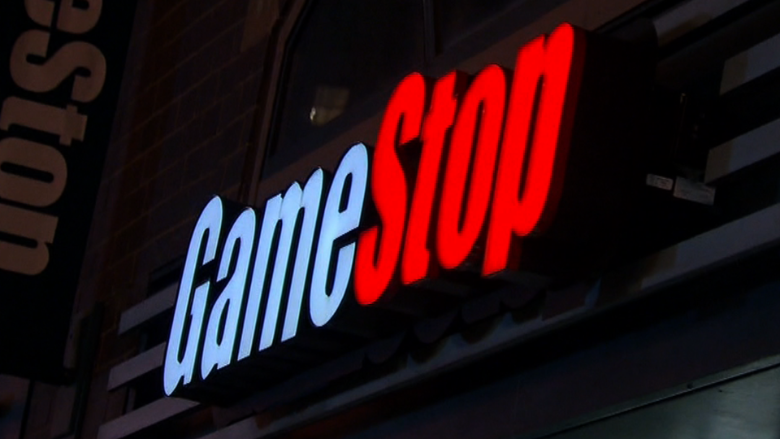 It's game over for more than 100 GameStop retail locations.

The company announced earlier this week that it's shutting down 2% to 3% of its stores. That means as many as 190 stores could be on the chopping block.
GameStop (GME) currently operates more than 6,600 stores globally, including 4,400 in the United States. It's unclear how many domestic stores the Texas-based company plans to close.

The retailer of new and used video games has been on shaky ground for a while. Its stock has plummeted more than 31% over the past year.
On Thursday, the company said its overall sales fell 13.6% last quarter compared to a year prior.
At the core of GameStop's issues: It's not selling enough video games.
CEO Paul Raines said in a statement Thursday that "the video game category was weak, particularly in the back half of 2016."
That's because the biggest names in gaming -- Playstation maker Sony (SNE) and Xbox maker Microsoft (MSFT, Tech30) -- haven't updated their consoles in a while, Raines said. That creates a lag in business for retailers like GameStop.
Bright spots for GameStop include its non-gaming related brands, like Spring Mobile, and its sales of pop culture collectibles, which are sold at GameStop stores. The company said it's focused on growing those areas as it attempts to turn business around.

GameStop is just one name among a long list of brick-and-mortar retailers struggling to compete with e-commerce giants like Amazon.
3/26/2017: Super Mario Bros. NES Playthrough.
2/25/2017: Irrational Games Changes Name To Ghost Story Games.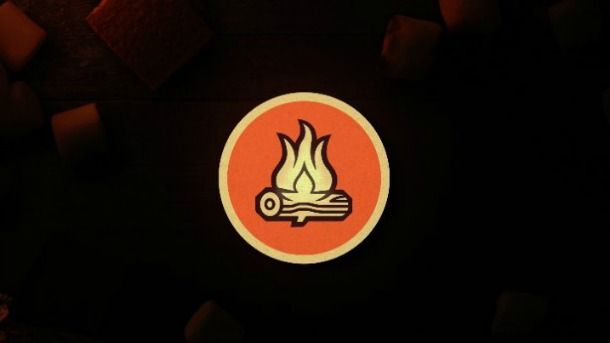 Irrational Games announced a name change today. The studio best known for BioShock is now going by the name Ghost Story Games. A website launched that detailed more what that means going forward.
After BioShock Infinite and its Burial at Sea DLC wrapped, Irrational Games announced it was winding down, and only a little over a dozen staff members were staying on. Not much was revealed as the company refocused, just that it would focus on narrative-driven and repayable games exclusively designed for digital delivery. Today was a big first step by announcing Ghost Story Games as its new name, which on its official site says was selected because, "Ghost stories are immersive, exciting, and steeped in community. The name reminds us of our mission."
The website confirms Irrational shut down in 2014, but kept the social channels going as a way for the developers to engage with the fan community. Now it's time to move forward. "We are a new team, working on a new game and we'd like our studio name to reflect that," the website states.
Ghost Story Games' mission statement states the following: "Ghost Story was founded by twelve former Irrational Games developers and our mission is simple: to create immersive, story-driven games for people who love games that ask something of them. While we believe our new games will have strong appeal to fans of BioShock, our new focus allows us to craft experiences where the gameplay is as challenging as the stories."
After that, it says the team isn't ready to say any more about its game just yet, but you can learn more about its staff, which includes creative director Ken Levine, art director Shawn Robertson, executive producer Don Roy, and more. Levine did share some of the game's vision with us in one of our recent podcast interviews, which you can find here.
[Source: Ghost Story official site via Irrational Games' Twitter]

Our Take
I was a fan of Irrational, so I'm interested in seeing what this new team can do moving forward. It's great to finally hear an update. The biggest hurdle for the studio is separating itself from BioShock, and maybe the name change was done for that fresh start. Either way, I'm intrigued to hear more about Ghost Story's first project. This feels like we're getting closer to more concrete information in the future.
12/13/2016: Nintendo 64 Turns 20 years old.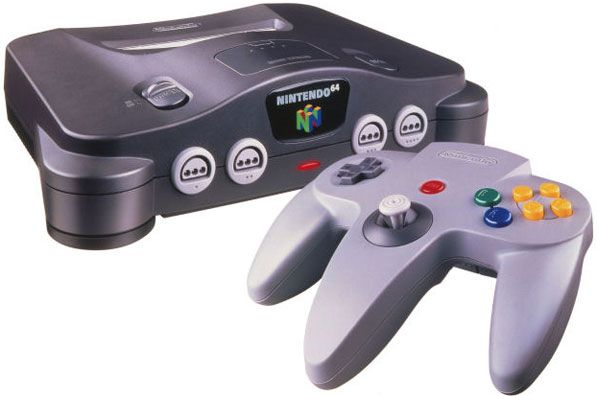 It's been 20 years since Nintendo launched it's 64 Bit console. Nintendo had many great games for the Nintendo 64 and the hype was huge!! 20 years ago the Nintendo 64 was the hot selling video game console making it hard to get your hands on it. Remember that YouTube video of the Nintendo 64 kid?? I waited months to get my hands on it. I finally got one for Christmas 20 years ago. The first game I bought was Super Mario 64. I played it non stop. I was so hooked on the system. That's when I started to record the video game cutscenes onto VHS. And I still have those tapes. This was before YouTube and online video streaming was out. The Nintendo 64 was one of my favorite consoles back in the day.

So raise your drinks.. And here is to the Nintendo 64.
10/20/2016: Nintendo.com Website Crashes.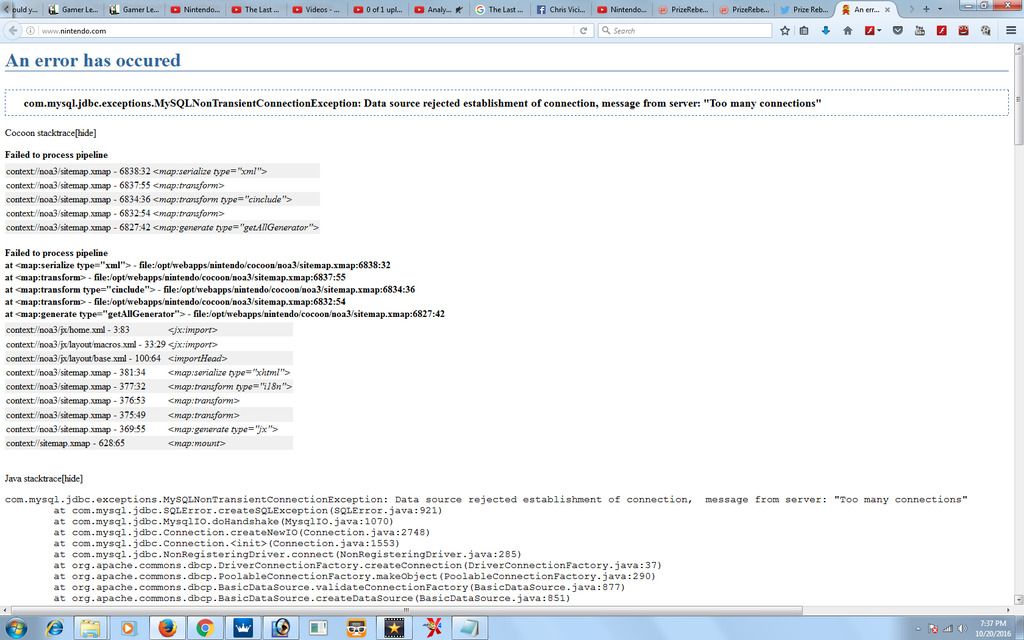 07/19/2016: Pokemon Go players battle on despite crashes.
Despite setbacks from server issues, thousands of Pokemon Go players traveled to New York's Central Park in search of rare Pokemon.
07/13/2016: Enterprising Woman Uses Pokémon Go to Catch Her Cheating Boyfriend.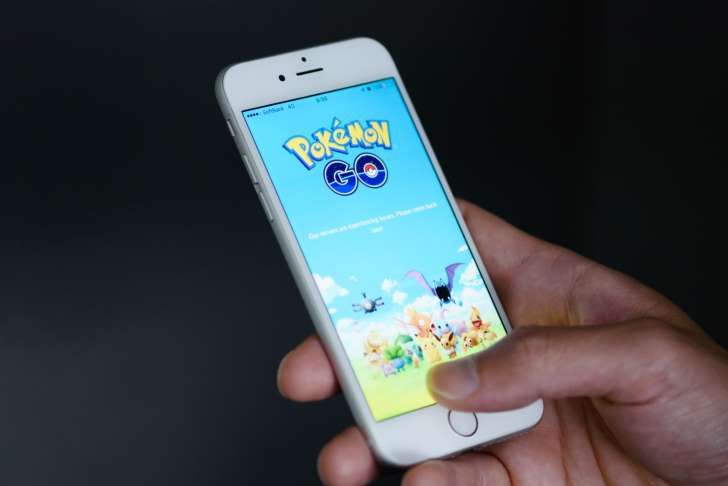 Pokémon Go hasn't even been out for a full week, and the augmented-reality app has already gotten men to neglect spending time with their girlfriends, lose their jobs, ignore their wives in labor, and commit armed robbery. And now one man says that his now-ex-girlfriend used the app to discover that he was cheating.

Sunnyside, Queens, resident Evan Scribner told the New York Post that his girlfriend noticed his phone said he had been playing the game in Bushwick. "She saw that I had caught a Pokémon while at my ex's house," he said. "She found out last night at my house and hasn't contacted me since then." Scribner declined to mention if it was even a rare, coveted Pokémon or just another dumb Doduo. It's unclear whether this will lead to the end of his relationship, but, more than anything, it's further proof that men are incapable of using Pokémon Go responsibly.
07/13/2016: Auschwitz museum says no to Pokemon Go.
The Auschwitz museum said Wednesday it had asked the makers of the popular Pokemon Go augmented reality game to block players at the former Nazi death camp out of respect for the dead. The mobile game, which involves collecting 250 cartoon "pocket monsters" by physically moving around in real life, has turned into a global sensation since appearing on July 5.

The museum in southern Poland said it had asked the studio Niantic Labs, which developed the game, to remove Auschwitz from the application's possible locations. "We find this kind of activity inappropriate. It's here that hundreds of thousands of people suffered: Jews, Poles, Roma, Russians and individuals from other nations," museum spokesman Pawel Sawicki told AFP.

"Generally speaking, we want to raise awareness among game developers regarding respect for the memory of the victims of this largest Nazi death camp from World War II." One million European Jews died at the camp set up by Nazi Germany in occupied Poland in 1940-1945.

More than 100,000 others including non-Jewish Poles, Roma, Soviet prisoners of war and anti-Nazi resistance fighters also died there, according to the museum. A record 1.72 million people visited the site in the southern city of Oswiecim in 2015, the 70th anniversary of the liberation of the camp by the Soviets.

The wild success of the online game -- owned by Nintendo subsidiary the Pokemon Company and developed by studio Niantic Labs -- had already seen the Japanese game-maker's stock price rocket by 59 percent in four days by Tuesday. Many businesses have welcomed the craze, offering discounts or deals to visiting Pokemon Go players. Not so for Washington's Holocaust Museum, which has also asked people to be respectful and refrain from gameplay there.
07/12/2016: Westboro Baptist Church in an epic battle for a Pokémon Go gym.
The Westboro Baptist Church is currently locked in an epic battle for control of a Pokémon Go gym—the group's headquarters.
Pokémon Go, the massively popular, GPS-enabled augmented reality game, which sends players out into the real wold to collect "pocket monsters" and release them into combat against other players' monsters, is largely centered around gyms—locations where players battle for control and the attendant bragging rights that come with it. Game locations range from a public park in your neighborhood to cemeteries to strip clubs to, um, the 9/11 Memorial Pool at Ground Zero in Manhattan.
The Westboro Baptist Church building in Topeka, Kansas, is one of those locations. Like everything else about the controversial religious group—infamous for staging protests against same-sex marriage during events like the funerals of soldiers and celebrities—Nintendo's selection of the church has inspired conflict.
At first, a Pokémon trainer going by the handle Pinknose took control of the gym using a Clefairy named 'LoveIsLove' after the slogan promoting same-sex marriage.
The church viewed this virtual takeover of their virtual home base as a virtual challenge and mounted a virtual campaign to virtually reclaim what was rightfully—well, virtually—theirs.
07/12/2016: Scientists prove playing 'Super Mario Bros.' can be as hard as complex math
If you've found that solving the most challenging levels of Super Mario Maker can be as taxing as your toughest college mathematics problem sets, you're not alone, and now there's scientific research to back you up. According to MissOpen, a team of artificial intelligence and computer science researchers from the Massachusetts Institute of Technology (MIT) recently published a study showing that beating a level in Nintendo's seminal platformer is "as hard as the hardest problem in the 'complexity class' PSPACE."
To explain what that means, first we have to address what "complexity class" means. Computer scientists are not just concerned with solving complicated problems, but also with how quickly and efficiently those problems can be solved, given the real-world constraints of working with finite time and computing power. For the sake of easy comparison, all of these considerations are made assuming that you are doing the calculations with a Turing Machine, the rudimentary computer featuring a single, infinite tape that was conceived of by computing, cryptography, and AI pioneer Alan Turing and proven to be functionally equivalent to all digital computers as we currently understand them.
07/11/2016: Woman finds man's body in river while playing "Pokemon Go"
Woman finds man's body in river while playing "Pokemon Go"

(CNN) - Shayla Wiggins decided she would go on a walk before work with hopes of finding Pokemon as part of a new mobile phone game, but she came across more than she bargained for. While walking along the Wind River, she found a body lying face down in the water.

"I woke up this morning and I wanted to go get a water Pokemon," Wiggins said. "So I just got up and went for my little walk to catch a Pokemon."

Her walk took her under a bridge looking for the virtual Pokemon, or pocket monster, and that's when she saw the body.

"I didn't know what to do," Wiggins said. "I was really scared, so I was just like I should call 911 and then I called 911 and they told me to go wait up at the highway for a police officer."

Undersheriff Ryan Lee of the Fremont County Sheriff's Department said they identified the body of a man in the river just south of Riverton, WY.

Pokemon Go is a mobile phone app that allows users to catch the fictional creatures in the virtual world by seeking them out in real life terrain using a smartphone. Depending on the terrain, users can capture different types of Pokemon. For instance, a grass type Pokemon might be found in a forested area, and a water type Pokemon would be near a lake or river.

Despite the unexpected find, Wiggins said she will continue exploring.

"I might go get a water Pokemon," Wiggins said. "I'm going to try."
07/04/2016: NintendoTech is back up & running on Youtube again
due to the PC Hard Drive going AWOL I had to order A new faster Hard Drive and a bootable Windows 7 CD. So I'm back to doing Let's Plays for Youtube.
Please Enjoy our videos.
06/04/2016: YouTube Flags Double Dribble NES Game Video Stolen by Fox & Used on Family Guy #WTFU - AlphaOmegaSin .
01/29/2016: Aonuma unsure about having Link speak in Zelda games.
In an interview with GamesMaster this month, Zelda producer Eiji Aonuma shared some thoughts about the possibility of having Link speak. He does believe that this could be a good idea, but at the same time, he also "feels that that air of proud independence he has because he doesn't speak is a precious part of the individuality of his character."
Aonuma's words in full:
"We've had a lot of requests from fans to hear [Link's] voice, and while in some ways I do feel that it could be good to have a game where he speaks, part of me also feels that that air of proud independence he has because he doesn't speak is a precious part of the individuality of his character. I want to think long and hard about whether changing that would be for the better or not before I make any decision."
01/15/2016: Nintendo patented hardware with Super Mario Maker-like functions over two decades ago.
Patents sometimes come and go. That's exactly what happened with an idea Nintendo reserved over two decades ago, which is rather reminiscent of Super Mario Maker.
In 1994, Nintendo registered a U.S. patent for a "Video game/videographics program editing apparatus with program halt and data transfer features". This would let users pause the gameplay and edit parts through a streamlined UI. Players would not need any knowledge of programming – just like Super Mario Maker.
In the patent description, there are various tidbits about the standalone hardware's potential functions. These include changing the amount of items and behavior of enemies, rearranging level designs, resuming gameplay after editing, and saving the revised game. One portion of the patent mentions exchanging user-generated content via a telephone line as well. If given the right tools, players could even come up with their own gaming experience with the hardware.
It's definitely an interesting concept, but one that never made it to market. You can see the original patent in full here.
01/14/2016: Twilight Princess HD: More than a Fresh Coat of Paint.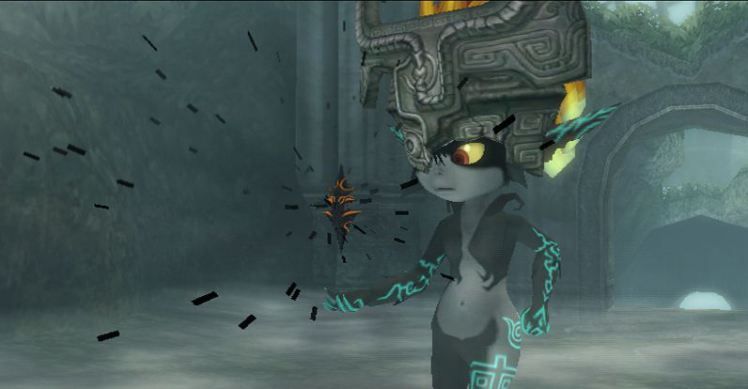 With The Legend of Zelda: Twilight Princess' release date now less than two months away, news is surfacing fast and furiously. Two tidbits concerning the game's wallet and Tears of Light quest have come to light, courtesy of Famitsu.

First off, the wallet now holds up to 2,000 rupees—twice that of the original game's. Secondly, you now only have to collect 12 Tears of Light, down from the original's 16. Both these changes were likely implemented to make the games more user-friendly. After all, there's nothing more frustrating than making rupees fly out of the grass only to discover that your wallet's overflowing. And Nintendo appears to have taken some gamers' complaints about the original Tears of Light quest to heart. Much like collecting the Triforce pieces in Wind Waker, the Tears of Light quest wasn't considered to be one of Twilight Princess's stronger parts. zelda-twilight-princess-hd-tears The Tears of Light quest…done right Fortunately, it seems that Twilight Princess HD is more than just a remake with a fresh coat of paint. In addition to the Wolf Link amiibo (whose function is still unknown), Nintendo is clearly doing their best to make this Zelda experience fresh.
01/02/2016: Skylanders Bowser & Donkey Kong Amiibo Getting Standalone Releases.
When Skylanders Superchargers hit Nintendo platforms this past September, they uniquely came with special figures of Donkey Kong and Bowser that also worked as amiibo. For the price conscious, these figures and their special vehicles only came with the Starter Packs, themselves priced in the median of $70 USD. Based on photographic evidence from mutiple sources, these amiibo figures are set for standalone release this coming January.
Pricing appears to be set at $24.99 per pack, with no sign of the Dark Edition variants in sight. The two packs of Skylanders amiibo have begun shelving at select Wal-Mart, but the street date is January 22nd, the same day that the Lucas and Wave 2 Animal Crossing figures launch in North America. Nintendo and Activision have yet to officially announce the standalone Donkey Kong and Bowser amiibo pairs.
12/16/2015: Bayonetta: The Final Smash Bros. Character.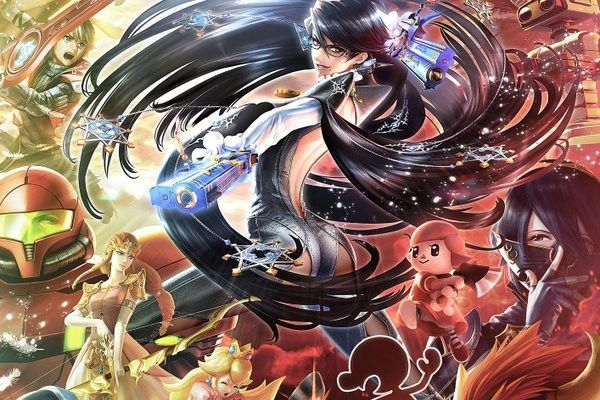 The last character to be added to Super Smash Bros for Wii U and 3DS is Bayonetta! She was the number 1 overall voted character to be added into the game and will be the last character added to Super Smash Bros. for Wii U and 3DS.

There is also a new stage on a floating clock tower called Umbra Clock Tower that comes with the purchase of this character. Bayonetta has some very unique fighting mechanics some of which include her bullet arts and "climax" meter. With these, Bayonetta can pull off unique strings with light and heavy punches/kicks to deal some massive damage to the competition. Bayonetta is expected to be released sometime in February.
11/23/2015: EA on NX – "will evaluate any and all opportunities" when it comes to Nintendo.
EA and Nintendo have had somewhat of a rough relationship over the past few years. During the Wii U's E3 unveiling a few years back, you may recall that now former CEO John Riccitiello came on stage to pledge the company's support for the console. Ultimately, we ended up with Mass Effect 3, FIFA 13, and Madden NFL 13 at launch. Need for Speed: Most Wanted U came a few months later, but EA's support was pretty much over by the middle of 2013.
Now with NX, Nintendo has a new system on the horizon. Is that something EA could be interested in? Perhaps.
EA CEO Andrew Wilson was asked about the publisher's resource management during its Q2 2016 earnings call earlier this week. In response, he said:
As we look to the future, we see a world where more people are playing on more platforms in more geographies then ever before. We see the platform cycle now, not just as a traditional six-year console cycle, but as a six-month refresh rate on mobile devices, smart TV's, Internet-enabled refrigerators, or whatever it might be.
And what we're doing, in terms of resource allocation, is really investing at a core digital platform level, at an engine level, and at a game architecture level, to ensure that we are able to deliver amazing experiences: 6 inches to 60 inches, and beyond; two minutes to two hour session times, and beyond; across any and all relevant devices where gamers are playing.
And as it relates to Nintendo, we've had a tremendous relationship with them over the years. And we will evaluate any and all opportunities with them, in the same way we do all platform opportunities.
So there's definitely not anything there in terms of a commitment, though EA appears to be leaving the door open. If nothing else, they seem to still value their relationship with Nintendo.
11/23/2015: Capcom will think about supporting NX.
Capcom will think about supporting NX, Nintendo's new system, according to the company.
During its latest financial results meeting, there was this exchange with an investor:
Q. What are your plans involving new platforms (NX, PlayStation® VR and others) and the timing of launches of Capcom titles for these platforms?
A. Our R&D operations are working on technologies for many types of hardware. We will consider the possibility of creating technology demonstrations and making versions of titles under development for these new platforms. At this time, we have not announced any plans for specific products or the timing of a product launch.
Capcom brought a few titles to Wii U, which was Nintendo's most-recent system launch. Monster Hunter 3 Ultimate was available at the Japanese release and soon after in the west. Other Capcom titles include Resident Evil: Revelations, DuckTales Remastered, and Dungeons & Dragons: Chronicles of Mystara.
11/23/2015: Amazon: 10% off various pre-orders.
Something interesting is happening over on Amazon. A number of upcoming games have received a 10 percent discount, and a Prime membership isn't required.
In terms of Nintendo titles, the likes of Star Fox Zero and Fire Emblem Fates are on sale. That means you can pre-order the former for only $53.99 before tax. For a look at all of the Nintendo-related titles with the discount, head on over here.
11/23/2015: No subspecies in Monster Hunter X.

In this month's issue of Nintendo Dream, the developers of Monster Hunter X confirmed that the game won't have any subspecies. It's stated in the magazine that "it depends on what exactly you consider a subspecies". As an example though, monsters listed as "Rathalos Subspecies" and other "subspecies" won't be included. Talking about the reasoning behind this, Capcom said that it wanted to add more variety of regular monsters instead of adding more monster subspecies.
11/10/2015: Discover the Lost Wave Race Wii Sequel.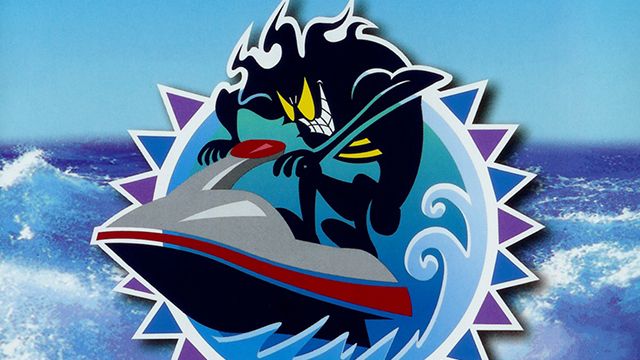 The Wave Race franchise, once prominent during the Nintendo 64 and GameCube eras, has been out of action since 2001's Wave Race: Blue Storm. Unseen 64 has revealed that a follow-up was in development for the Wii by series developers Nintendo Software & Technology (NST), but a combination of circumstances stopped it from release.

NST was faced with the challenge of producing future large-scale projects following the failure of Project H.A.M.M.E.R.. Nintendo's approach to approving projects during the Wii era had changed, in part due to the expense of H.A.M.M.E.R. and global economic meltdown, and that a pitched project had to differentiate itself with innovation as the key. NST wanted to bring back Wave Race to the Wii with motion controls as the differentiating factor.

These controls can be seen can be seen in patents filed by Nintendo of America back in August 2009 that demonstrate the game's proposed control scheme. Players would have used the Wii Remote as a handlebar and titled it to steer the player's vehicle, be it a jet ski or a motorcycle (as the patent covered in case the control scheme was to be used). Optional versions of the control scheme used the Nunchuck, as well as the Wii Balance Board for additional control and increased "realism".

Despite the innovative controls, NCL's board felt that the controls did not "feel right", and that Wii Sports Resort (released that same year in 2009) was a good enough substitute. The pitch was turned down in favor of Wii Sports Resort's Jet Ski mode.

A quote from Shigeru Miyamoto on why Wave Race hadn't had a sequel in the wake of Wii Sports Resort adds weight to the game's rejection: "the power cruising game in (Wii Sports Resport) is something that appeals to a much broader audience."

Nearly 15 years later, Wave Race remains in the vault and NST is forever doomed to Mario Vs. Donkey Kong games and smaller projects. With Wii Sports Resort being deemed "good enough" and NST no longer trusted with AAA development, it is likely that the Wave Race series will never ride again.
10/26/2015: Wall Street Journal: Nintendo Begins Shipping NX Development Kits to Third Parties, Hybrid of Console and Portable.
The Wall Street Journal is reporting that development kits for Nintendo's NX have begun being issued to third parties (full story requires subscription). Sources "close to the matter" are reported as citing the NX being prepared for a 2016 launch, with soft Wii U and 3DS sales given as the reason. The design of the NX is shrouded in mystery, but it may consist of a console unit for home use and a portable unit that can be used outside the home.

The NX is also said to use "industry-leading chips" in response to developer criticisms of the Wii U's lower power compared to its competitors.
The exact shape of the NX hardware isn't yet clear. People familiar with the development plans said Nintendo would likely include both a console and at least one mobile unit that could either be used in conjunction with the console or taken on the road for separate use. They also said Nintendo would aim to put industry-leading chips in the NX devices, after criticism that the Wii U's capabilities didn't match those of competitors.
Later on Twitter, the writer who broke the Wall Street Journal story clarified that the NX is "likely to have two or more devices", will come with powerful chips, and will indeed launch by the end of 2016. The NX "platform" appears to be a hybrid that combines console and traditional handheld strategies.

In a statement, Nintendo told Kotaku that the company will formally discuss the NX sometime in 2016. The NX was first announced in March during the company's announcement of their mobile initiative with DeNA. It is planned to be a new pillar of Nintendo's business alongside the Wii U and 3DS.

Coincidentally, Nintendo also unveiled a revamped Nintendo Developer Portal website today. The site is designed to streamline the workflow for third party developers, from concept to publish with sections for each. It also incorporates the NDI Client, in which developers can create a Nintendo Development ID to clarify their goals and initiatives. This new site could indicate the direction Nintendo is planning for the NX's future.

If the NX indeed proves to have a platform of console and portable devices, this would line up with many past rumors. Nintendo has previously announced that their internal teams that handle console and portable development have been merged. Satoru Iwata also mentioned that future Nintendo systems would operate more akin to iOS, in which games are scaleable across screen sizes and devices. This would be a measure to reduce porting issues between platforms.

Back in July, Square Enix announced that Dragon Quest XI would be coming to NX in addition to PlayStation 4 and Nintendo 3DS. While they later clarified that this was only under consideration, the initial announcement indicated that NX development kits began distribution to select development partners as early as the summer. At E3 this June, Nintendo allegedly pitched the NX to third parties, where the reception was overall positive.

Whatever happens in the future, the NX is bound to be a revolution in the way Nintendo presents their hardware.
10/21/2015: Monolith Soft Gearing up for Massive NX RPG?.
09/21/2015: More Nintendo Patents Surface: Haptic Feedback and Linear Image Sensors.

Not long after patents for rotatable shoulder buttons on a controller does NeoGAF unearth two patents that further explore the possibilities for Nintendo's future devices (credit to user Disorienter for this information). One portrays haptic feedback through a touch screen, and the other concerns outward-facing linear image sensors.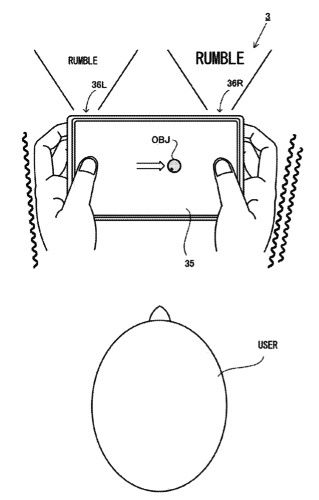 The patent for haptic feedback concerns the use of controllable rumble in a touch screen, dependent on how the user is inputting the screen. It is possible to use the tech to relay information to the user or to simulate the tactile feedback of a proper controller.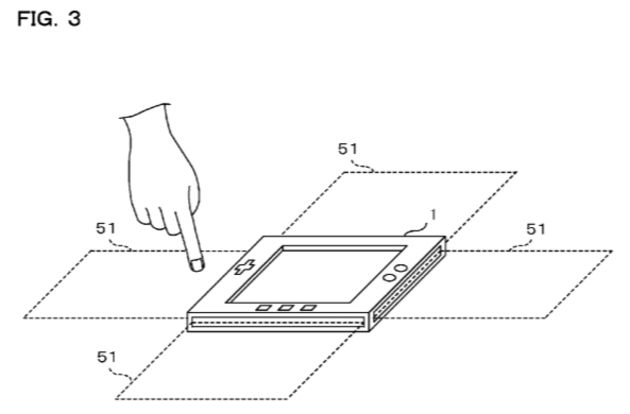 The second patent features outward-facing image sensors. Displaying a controller not unlike the Wii U GamePad, each side has inward sensors that can read a player's motions, objects (but not NFC), and even a user's pulse. This function can be used to trigger inputs and relay information to the user.

Although Nintendo didn't file these patents formally, the former patent is filed by NCL's Group Chief Kazutoshi Obana and the latter under Nintendo employee Fumihiko Inoue. Like before, both patents were filed in February and surfaced this month. As usual, patents do not always forecast what a future device will do, so take these new ideas lightly.
09/19/2015: Nintendo Characters Are Jumping Into the Project X Zone 2 Fray.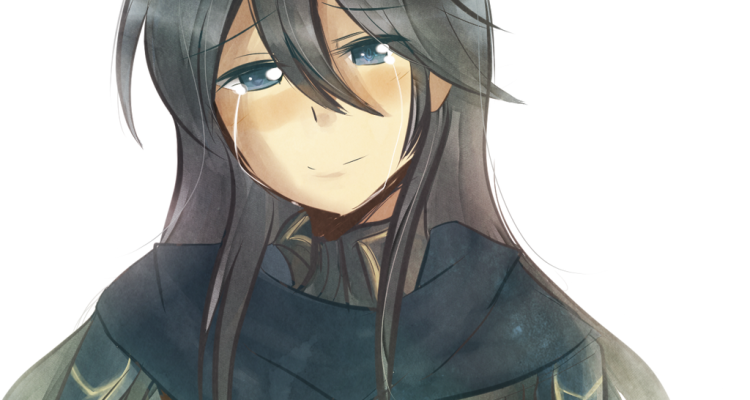 The original Project X Zone on the 3DS was known for including characters from Capcom, Sega and Bandai Namco games, but Project X Zone 2 has taken this a step further by adding Nintendo characters to the cast. Among some of the new characters are Chrom and Lucina from Fire Emblem: Awakening, as well as Fiora from Xenoblade Chronicles. Check out the trailer for the new characters below:

Project X Zone 2 comes out on November 12 this year, so there's a good chance that we'll be getting some new character announcements before then as well!
09/17/2015: 34-Year Old Developer Stew Hogarth Passes Away, Leaves Behind Mario Maker Levels.

It has come to light that game developer Stew Hogarth has passed away at the too-young age of 34. He died following a battle with congenital heart disease. His storied career included projects with Sky, BBC, Cadbury's, Cartoon Network, Dreamworks and Nickelodeon. He also founded his own studio Smiling Bags Games to create iOS software. In his passing, some of the last tweets he left behind include codes for Super Mario Maker levels he designed himself. In honor of his memory, we're going to share them here so more may try them.